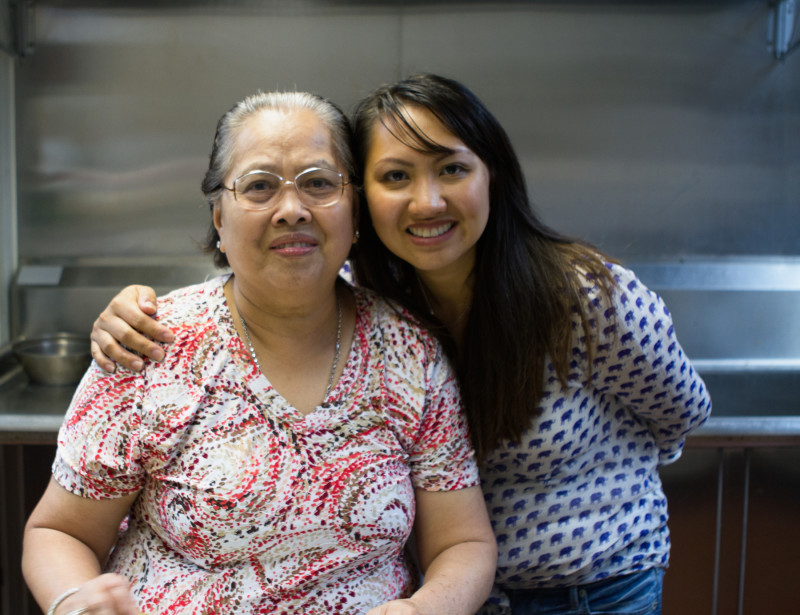 The Hien, a thoroughfare navigated by thousands of speeding mopeds on the bank of the Saigon River in Ho Chi Min City is famous for its many tiny pho restaurants, each one guarding their family recipes jealously.
Pho, considered a comfort food in Vietnam, is a soup seasoned with a number of ingredients including onion, fennel seed, and star anise but variations of the dish are served throughout Southeast Asia and are typically served with various meats, seafood and herbs such as basil and cilantro.
We've been wandering through the doors of Pho Hien Vuong on Spring Garden Street for years. The soup has become something of a folk remedy for everything from the flu to a hangover. On such occasions whoever is suffering the least goes for takeout.
"Special Beef Pho. Extra meatballs in a big bowl." I don't even bother with the menu anymore. Apparently, the addition of a big bowl option was added to the menu after a number of Koreans who frequented the establishment continued to request it.
Once the steaming hot bowl of Pho arrives at the table (or at home) along with a basket of garnishes including bean sprouts, cilantro, thai basil, lemon wedges, and huge slices of jalapeño, I empty the contents of the basket into the bowl and let it steep for a minute or two.
"Cambodians who visit the restaurant prefer their Pho spicy" said Trang, daughter of the family matriarch who bought the establishment in the 1990s.
The sign of any great ethnic restaurant is easily discerned by the makeup of its patrons and along with what you'd expect in Greensboro, NC sitting and chatting in the dining room is a veritable survey of southeast Asian cultures. The menu has evolved to suit the diversity of its clientele over the years.
"We have Americanized the menu somewhat. We don't offer chicken tendons anymore."
On this particular trip, Carolyn and I were armed with our cameras and recording equipment. The family very kindly showed us around their spotless kitchen, pointed out their various lucky charms in the dining room including a very large live "lucky fish" entertaining a group of mesmerized children.
Business is so brisk these days a giant vat of Pho simmers all day ready to serve piping hot. I may have detected a hint of cinnamon in the base, but that was neither confirmed nor denied.
The entire enterprise is very much a family business.
"There was no sense of competition between my brother and I," said Trang. "One day I would wait tables, another I would host – and my mother would always be in the kitchen. To us, this place is everything. It's our family's livelihood."